2019 Invitationals
Hot Dog Race & Cook out | Thurs. Aug. 29 @ Sarah Coventry/Stuart Park in Newark
3rd Annual. Help your runners EASE Into Cross Country season with a 2-mile race and a party! The course has grass, trails, and hills.
Bob Goodell Memorial XC Invitational | Sat. Sept. 7 @ Red Jacket
A great race to start your XC season! Flat, fast, spectator-friendly 5000-meter course. Half on wooded trails and half on grass in the open. Entry deadline Sept. 4.
Wayne Invitational | Sat. Sept. 14 @ Wayne
Site of 2019 Wayne Finger Lakes Cross Country League Championships. Entry deadline Sept. 10.
Midlakes XC Invitational | Sat. Sept.21 @ Midlakes
Site of the 2018 Section V Cross Country Championships. A challenging 5000 meter varsity course and 1.5 mile modified on campus. Entry deadline Sept. 14.

Info and Entry Form | Varsity Course Map | Modified Course Map | RESULTS
Section 7 Invitational | Sat. Sept. 21 @ Plattsburgh (2019 State Championship Course)
Invitational on the 2019 NYSPHSAA XC State championship course in Plattsburgh. Entry deadline Sept. 19.
McQuaid Invitational | Sat. Sept. 28 @ Genesee Valley Park
Always the 4th Saturday after Labor Day
Legends Invitational | Sat. Oct. 12 @ Newark (Sarah Coventry)
NO entry fee. Modified, JV, and Varsity races. A well-marked course with open grass fields, wooded trails, and varied terrain (hills!). At noon, we'll recognize four or five "Cross Country Legends" -- coaches and runners whose accomplishments and contributions have become of NY running lore. Email coach Contario with intent to participate.
Marion XC Invitational "Final Tune-Up" | Sat. Oct. 19 @ Marion
10th Annual. See your top runners run in a championship-style scored meet before league champs and sectionals. This is also a great chance to have a quality race without the stress of a title on the line. Submit entries on Yen Timing by Oct. 16.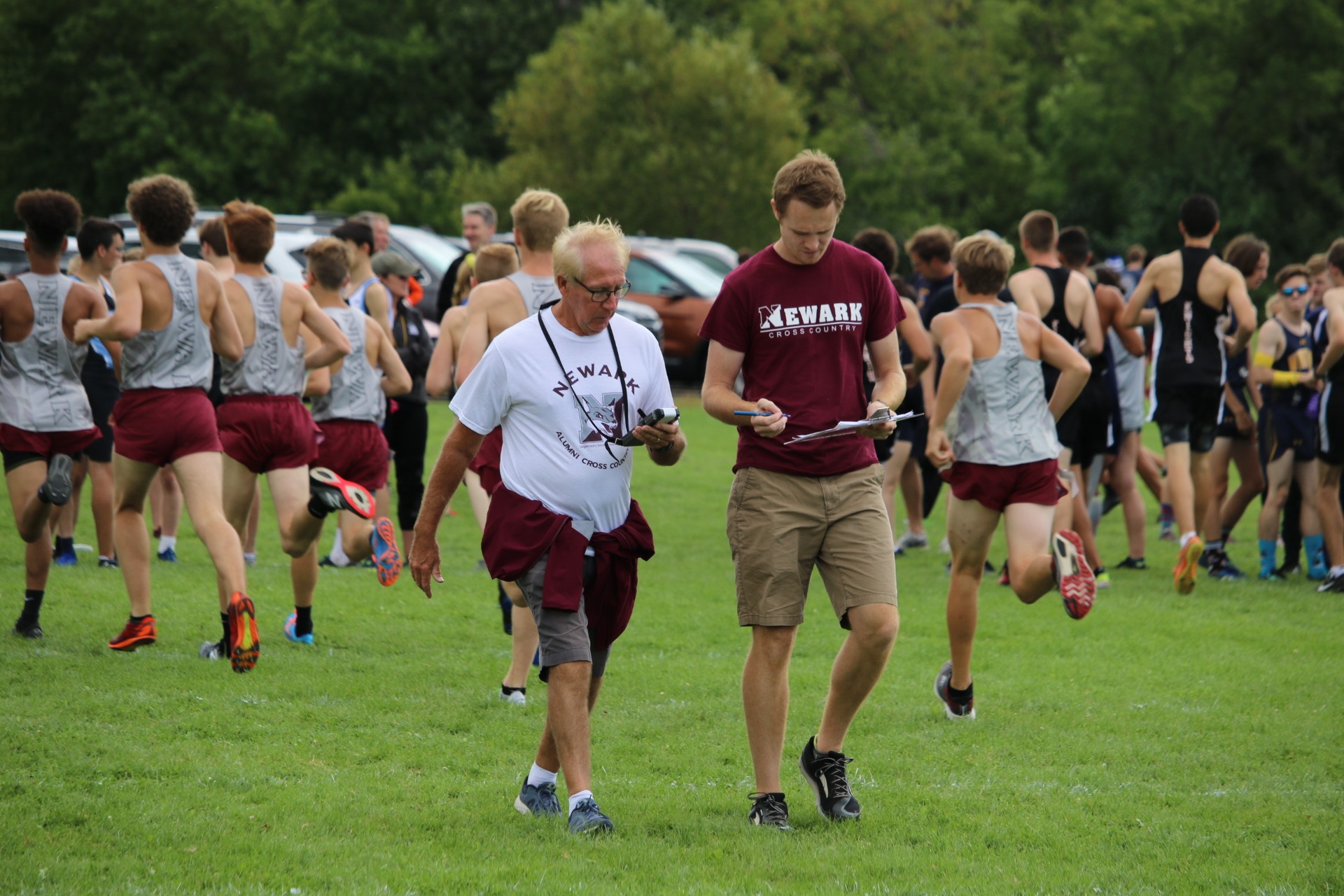 ---